I have edited the German edition of one of my favourite neuroscience textbooks which has been published by Springer Spektrum, Heidelberg: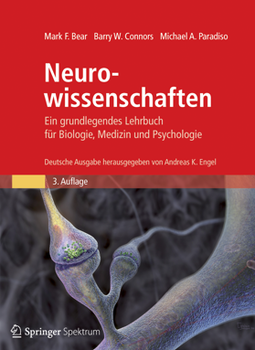 MF Bear, BW Connors, MA Paradiso: Neurowissenschaften. Ein grundlegendes Lehrbuch für Biologie, Medizin und Psychologie. Deutsche Auflage herausgegeben von Andreas K. Engel. 3. Auflage 2009. Springer Spektrum Heidelberg
Please click the links below to find supplementary materials accompanying the book (all in German):
I will be most happy to receive your feedback regarding mistakes that may have slipped into the German translation.